The Art of Case Acceptance - Live Online Seminar
202021nov11:00 am6:30 pmThe Art of Case Acceptance - Live Online Seminar11:00 am - 6:30 pm(GMT+11:00) View in my time Event Organized ByThe Relaxed DentistDisciplineCommunicationFormatOnline
Event Details
Quick, simple, low stress and highly successful treatment discussions.
Register for next live online seminar
The Art of Case Acceptance Live Online Seminar
(Upcoming Date TBA – Register for the next one!)
By popular request, now only HALF the cost of the in-person seminar with the same top quality content you can implement on Monday morning.
– This one is not to be missed!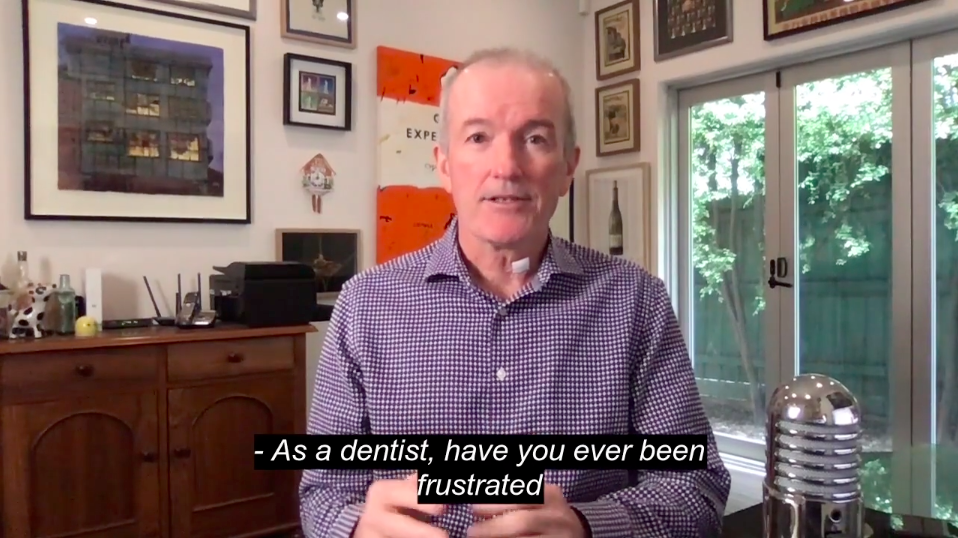 2:09
Here are just some of the things you'll learn:
23 case acceptance errors dentists often make and how to avoid them.
How to present major cases in 2 minutes and get acceptance.
How to present expensive treatment without alienating patients.
How and when to transfer risk so you don't get left holding the bag if something fails.
The ideal sequence to present any type of case.
A rock-solid checklist for explaining treatment to patients.
How to make complex case discussions stress free.
Keeping patients in the practice and not losing them to the dentist down the street.
How and when to present the fee.
How to avoid painful rejection and confrontation.
Making case acceptance totally routine and stress free.
And, much more…
The Art of Case Acceptance online seminar date and time:
Date
Saturday (Upcoming date TBA)
Time
Victoria/NSW/Tasmania (11:00am-6:30pm)
South Australia (10:30am-6:00pm)
Queensland (10:00am-5:30pm)
Western Australia (8:00am-3:30pm)
New Zealand (1:00pm-8:30pm)
Malaysia/Singapore/Hong Kong/China Standard Time (8:00am-3:30pm)
South Korea/Japan (9:00am-4:30pm)
California (Friday 20 November 5:00pm-12:30am)
Hawaii (Friday 20 November 2:00pm-9:30pm)
Location
Learn highly successful treatment acceptance strategies from the convenience of your own home or office.
The live online seminar will be a top quality multi-camera one day seminar with Dr Mark and The Relaxed Dentist team.
What's Included
Access to the live one day online seminar.
Full workbook to write down all your key takeaways from the day.
Certificate for 6 hours CPD.
A simple, highly successful and step-by-step case acceptance methodology to implement right on Monday morning.
Register for live online seminar
What's different about this course?
Let's face it – there are many, many courses that you can do about communication and case acceptance. Why pick this one?
The crucial point of difference is that this course gives you a rock-solid checklist to make your life easier.
Dr Hassed has taken case acceptance and made it a step-by-step procedure where you always know what's coming next even down to knowing what the patient will say.
Compared with communication courses you may have taken in the past this course is totally systematic and crystal clear.
No doubts, no worries, no stress.
Step 1, step 2, step 3, step 4. Done.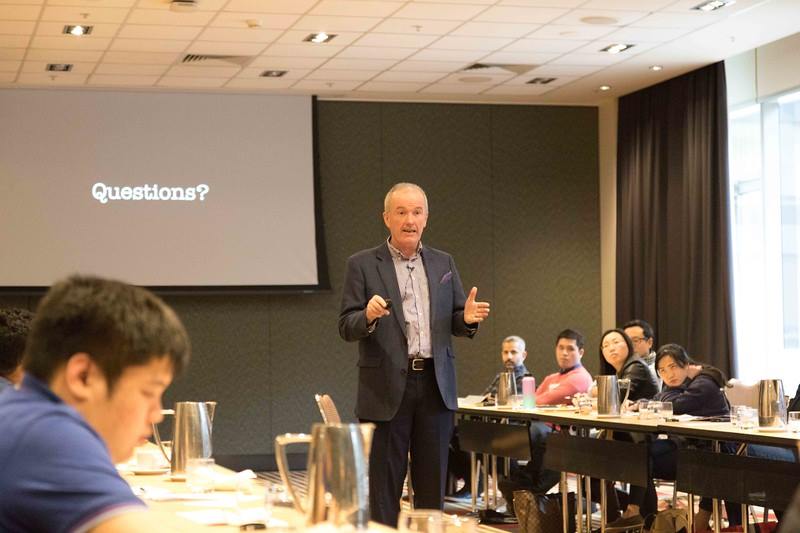 As seen on Dental Town with Dr Howard Farran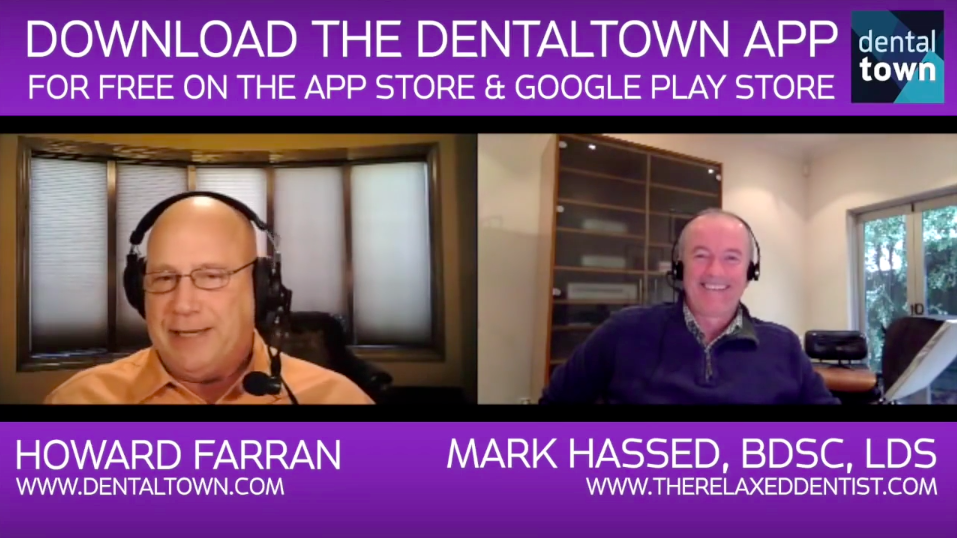 What other dentists are saying about the course
2:17

More Testimonials
"Definitely the best CPD I've attended for years."
– Dr Jeevan Sivalingam
"I can honestly say it's the best money I've spent on CPD (and I have gone to many, many courses). Easy to follow. Considering the potential in the clinic, best value for money course for sure."
– Dr Anita Kouba
"I'd heard rave reviews about the course and it exceeded all my expectations. Mark presented very well with a great mix of theories and examples including his own learnings in finding what works. Thank you so very much for my best CPD yet."
– Dr Danii Harvey
"For me Mark's system is sensible and doable. It's so much easier to implement than other things I have tried."
– Dr Andrea Lakeland
"Mark is fantastic! Straight forward ethical comprehensive way to get treatment acceptance."
– Dr Manuel Bautista
Common FAQs For The Live Online Seminar:
Can I purchase the course in another currency?
Unfortunately no. As we have dentists registering in the course worldwide, we have streamlined the currency to be USD.
Will I get a recording of the online seminar?
The $495 live online seminar registration does NOT include the recording. With the $1,295 bundle special you get the recording PLUS access to a professionally recorded version of the course (with 27 videos), which you can start watching immediately.
How do I access the workbook for the live online seminar?
Once you register for the seminar, you will immediately be sent online access via email to the course portal. Within the course portal, you can download the workbook and also watch a bonus series of case acceptance best practice videos on demand.
How will I get access to the live online seminar?
Once you register, you will receive a series of emails leading up to the live online seminar date – Upcoming date TBA.
How much is the face-to-face seminar normally?
The face-to-face seminar is $1,650. The live online seminar is less than half the cost.
How much is the online course with lifetime access?
The online course is normally $1,200. The seminar & online course bundle special is only $1,295 (you save $400).
This course pays for itself. Fast!
When it comes to running a successful dental practice the single greatest skill you can possess is the ability to communicate effectively with patients. It doesn't matter how clinically skilled you are, until a patient says "yes" and accepts your treatment plan you don't get to do anything.
"Several years ago a dentist contacted me on the first Monday after completing my seminar," said Dr Hassed. "On average, this dentist did 2 or 3 crowns per month. He told me that he'd had seven patients accept crowns that day."
"Another, much more experienced dentist, had never done a full mouth case," said Dr Hassed. "He started three full mouth cases in the first month after completing my seminar." Dr Hassed said that dentist this told him: "The scary thing is, those cases have been there for my entire career. I just didn't realise it."
If you want to be more successful in your practice of dentistry then this is the course for you.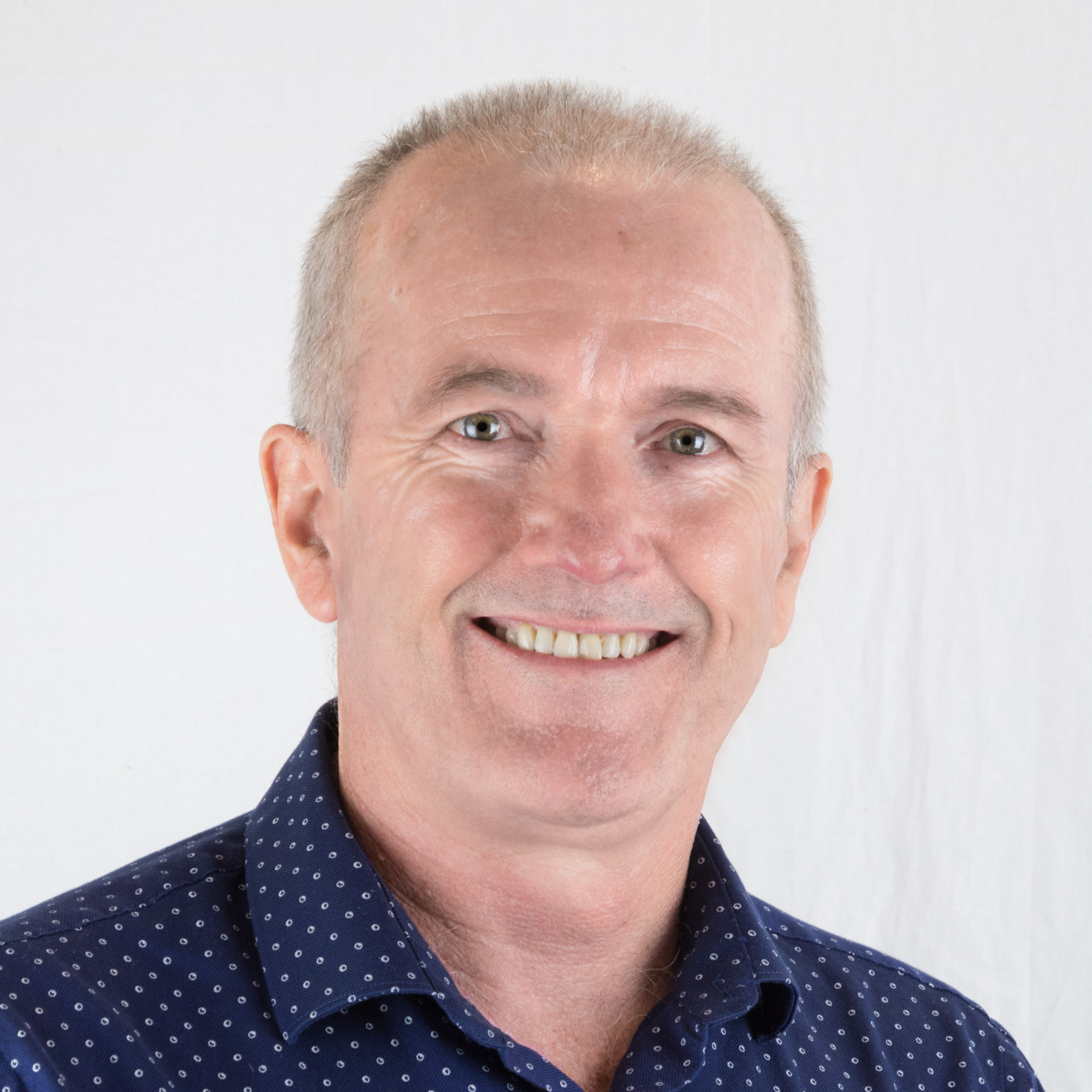 The skills you need to succeed
"Even with outstanding technical skills your success as a dentist is not assured. In fact, more than any other factor, it's your ability to communicate effectively with patients that will determine your level of success.
This online seminar and video course provides a detailed step-by-step process to achieving excellent patient communication and high levels of case acceptance. My emphasis is on rapidly getting your message across in a way that is low-stress for both you and the patient.
The method is the distillation of my 38 years of daily clinical experience. All the concepts presented have been tested literally thousands of times in everyday practice.
The course consists of skills that you can take to your practice, implement straight away and benefit from immediately.
The results of this information has been transformative for hundreds of attendees at my live seminars and now I'm making it available in full in this online presentation.
There are real benefits to this online seminar and course. You save travel costs, can watch the course at your own pace and repeatedly review the information. I don't hold anything back. You receive the workbook and can share this information with your staff, as well as a certificate for 6 hours of continuing professional development.
I look forward to welcoming you to this online seminar and course."
– Dr Mark Hassed
more
Speakers for this event
Dr Mark Hassed

Dentist
Price
$495 One Off Purchase (US$) – Live Online Seminar (Register for the next one!) Live online seminar (Upcoming date TBA), workbook (pdf), CPD certificate (6 hours). $1,295 One Off Purchase (US$) – Live Online Seminar and Recorded Online Course Bundle Special (Get instant access) Live online seminar (Upcoming date TBA), workbook (pdf), CPD certificate (6 hours). Plus lifetime access to online recording of seminar. Plus lifetime access to professionally recorded version of complete course (27 videos). Plus bonus 88-minute audio program (valued US$297). Save 23% with this special bundle, normally US$1695
Event Reviews
There are no reviews for this event