FELLOWSHIP IN RESTORATIVE DENTISTRY
202121febAll DayFELLOWSHIP IN RESTORATIVE DENTISTRYIT IS TIME TO TAKE ON COMPLEX DENTISTRY AND SUCCEED(All Day: sunday)(GMT+10:00) View in my time Event Organized ByRipeGlobalDisciplineAesthetic Dentistry,General Restorative,Graduate Support,ProsthodonticsFormatContinuum,Hands-on,Online
Event Details
It is time to take on complex dentistry and succeed!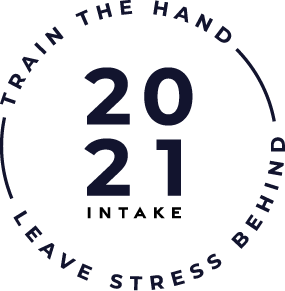 DOES THIS SOUND FAMILIAR?
You have trouble recommending complex treatments because you doubt you can do them well
Anterior teeth worry you because you can't hide from your mistakes when they are always 'on display'
You fear planning the more complex elements of a full mouth rehabilitation
You see failures shared in online forums and are worried that will be you one day
You feel anxious when your appointment book has an afternoon full of fillings
IMAGINE A WORLD…
..with hand skills so sharp, they automatically take over when you become fatigued
..where your restorative dentistry has more predictability and confidence
..with the skills to be confident in all procedures and stop referring patients to specialists!
..where you learn in a supportive environment, and access the best educators in the world
This is the inspiration behind the Fellowship in Restorative Dentistry
Now, you have the opportunity to gain the confidence to plan restorative treatments in your own clinic.
With RipeGlobal, you do this through motivational and innovative learning experiences that simulate clinical scenarios.
Introducing four modern Restorative Dentistry modules
to be delivered virtually and completed over two years
THE 2021 INTAKE
22 February 2021 – 25 November 2022*
Learn the skills to become competent and confident even when under stress
through intensive, simulated training.
*Dates may vary.
Posterior and Quadrant
Increase your efficiency, treating one entire quadrant in the same appointment, instead of treating single teeth over several visitsClick for Details
Anterior
Shape is one of the most important parts of aesthetic dentistry. If you don't get the shape right, the tooth will never
look rightClick for Details
Veneers and Aesthetic Dentistry
Make a real difference in the lives of your patients when you give them both beautiful aesthetics and robust functionClick for Details
Full Mouth Rehabilitation
Maintaining or giving your patient a new bite position is the foundation of rehabilitative workClick for Details
"The hand should be trained with high numbers of repetitions so in moments of intense stress, the body can still perform to an elite level."
DR LINCOLN HARRIS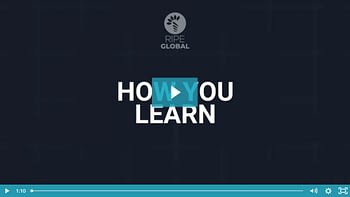 How would you like to learn?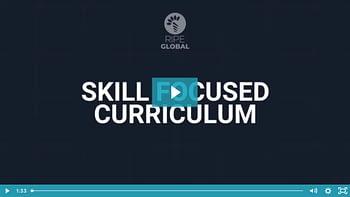 Skills focused or just knowledge?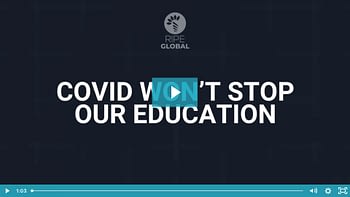 We won't wait, will you?
Enrol TodayConnect with a Pathway Advisor
What makes the RipeGlobal Fellowship different to other courses?
We are very different from other courses because we believe in developing skill before knowledge.
Our method simulates the real world of a clinical practice which means fast paced, back-to-back skills training with real-time feedback.
The theory makes much more sense after you have practiced or attempted a procedure.
Because it is delivered virtually, it is 100% free from travel and you learn from the comfort of your own home.Experience Hands-on Learning Virtually
BUILD HAND SKILLS
Intensive hands-on training simulated to build hand skill. Practice new techniques on a model, in a risk-free and supportive environment.
You get many attempts at hands-on exercise, the power is all in repetition
CLINICAL RELEVANCE
Each module is tied to your actual clinical practice through case presentations building excellent documentation and self review into your practice. We expect you will become tomorrow's leaders!
CRITICAL THINKING
Learn to train the brain. Develop skills in a simulated clinical practice resulting in less stress and anxiety when you undertake the same procedure in your clinic on a real patient.
MODERN MENTORS
Hand selected practicing master dentists who specialise in Restorative Dentistry Education, and are ready to guide you every step of the way.
FAIL FAST
Learn to deal with failures and how to avoid them next time increasing patient safety, satisfaction, and longevity of your work.
PASSIONATE COMMUNITY
Join a like minded network of trusted dental educators and practitioners that will keep you inspired and challenge you to evolve your career.
You Don't Have to Tackle this on Your Own
So, you can be part of a new virtual experiential way to learn, where RipeGlobal will guide your learning journey, helping you to minimise risks, gain predictability, confidence and career success, OR you could do nothing, but you risk more case failures, costly mistakes, and being left behind…
If this course could avoid one restoration failure, it could save you thousands of dollars!
Learn how to help your patients make the right treatment decisions for better dental health.Enrol TodayConnect with a Pathway Advisor"
Our Graduates Say It Best…
We have over 432 satisfied graduates in the Restorative course already!
Dr Sonia Yadav
Dentist
"Real learning starts when things go wrong… it's amazing to see how he holds your hand in the most difficult phase of treatment and brings you out like nothing ever happened. Shining star of the whole show."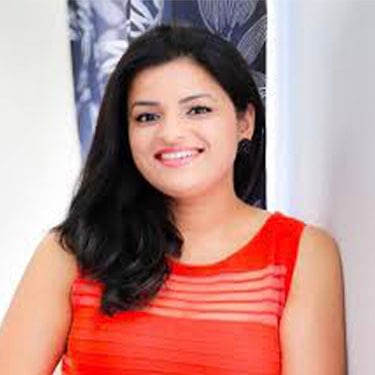 "
Dr Katheryn Burns
Dentist
"Thoroughly enjoyed the hands-on course. There's a lot of common sense here that really should be taught at dental school."
"
Dr Rohit ChaturvediWatch the video of Dr Rohit discussing his experience as a Restorative student:
Global Community Connections
We know that community is an important part of the learning journey. While we bring you a truly unique global experience, sometimes different time zones can be a barrier.
So we have established timezone specific cohorts to help you build your network of passionate and like minded professionals, with dedicated Mentors in each cohort.
Cohorts will be established in four regions:
1) AsiaPacific; 2) Europe; 3) North America; 4) Australia & New Zealand.
Each cohort is kept small for ideal interaction with teachers.
SIMPLE AND EASY.
Delivered Virtually and 100% free from travel
Learn from the comfort of your own home or clinic
Just a few of your educators…
The Fellowship in Restorative Dentistry has been carefully crafted by leading practitioners in this field.
Stay tuned for many EXCITING WORLD CLASS educators being announced soon!
Highly Qualified
Your educators include qualifications such as BDS, DDS, MAGD, FICOI, BDS, FACD, FICD, MDS, DIP (Restorative Dentistry)
Satisfied Graduates
RipeGlobal courses (previously RIPE Restoring Excellence) have had over 1,500 successful and satisfied graduates
Social Community
Our Facebook Group has over 77k followers sharing clinical full protocol cases every day, in a positive way
No other dental course in the world will teach you this way
RipeGlobal is revolutionising dental education, replacing the traditional theory-heavy system with a skills-focused curriculum which celebrates repetition under simulated clinical conditions. RipeGlobal is the first dental education provider to feature integrated l skills training and mentoring delivered using fail first training methodology.
We also integrated human factor training used by NASA, aviation, emergency rooms and paramedics, into our teaching program. When dentists are trained under realistic simulations with realistic time frames, your ability to do beautiful dentistry in the clinic remains realistic. This is a truly unique teaching method.
Are you ready for the challenge?Enrol TodayConnect with a Pathway Advisor
Click the image above to view full size image.
Fellowship in Restorative Dentistry
Payment Options
Access the Virtual Hands-on Fellowship in Restorative Dentistry Course
Four Modules over Two Years
See how it will work at home…
Watch the video of how the hands-on equipment kit will work at your home.https://fast.wistia.net/embed/iframe/24dp892x7v?chromeless=false&controlsVisibleOnLoad=true&playbar=true&fullscreenButton=true&playerColor=12142e&videoFoam=true&autoPlay=true&muted=true
For home use, you will need to provide your own source of pressurised air and regulator.
Details and specifications will be provided to you after purchase.Enrol TodayConnect with a Pathway Advisor
The Hands-on Equipment Package
The Hands-on Equipment Package is included for you as part of your course investment.
Contents include:
1 x Mannequin head & case
4 x full sets of resin teeth and 1 x model
High resolution webcam camera and mount
Additional teeth sets will be available for purchase separately
NOTE: This Hands-on Equipment Package can be used for all RipeGlobal courses in the future and you own it when your payments are complete!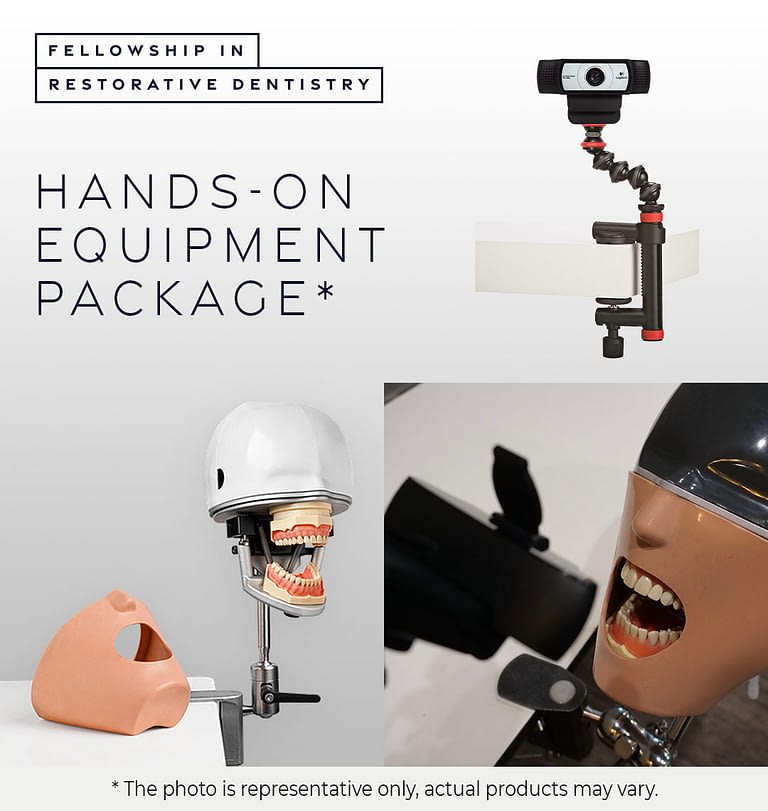 * The photo is representative only, actual products may vary.
What is Included in the Fellowship?
INCLUDED
The Hands-on Equipment Package: is included with your course investment:
1 x Mannequin head & case
4 x full sets of resin teeth and x1 model (extra sets available for purchase)
Webcam camera and mount
Warranty is per terms and conditions
Freight rate is displayed at the purchase cart**
Electric Motor Kit is included with your course investment, with high and slow speed Hand-pieces and Air + Water Unit
Course Tuition: As per pricing above
Teaching: Approximately 506 hours of lectures, hands-on training and case presentations
Software & Platforms: Technology software for interactive and collaborative learning and learning management
Premium Membership: 2 years access to a RipeGlobal Premium Membership* Ending on November 30, 2022
Educators and Mentors: Access more than 20 educators and mentors to guide your learning journey and provide you with feedback
Community Cohort: Access to our Private Mentoring support group to help you through the entire Fellowship
Phone, Email, Chat and Technical Support: You have a direct line to our friendly Support Team, either by Phone, Email, Chat.
Pathway Advisor: You have a direct line to our Pathway Advisors for direction and any questions about the course.
Orientation Week: Orientation week happens the week prior to each module commencing. Our team will help you prepare so that you are ready to learn from day one.
Existing Members: Please see FAQ's – click here to view
NOT INCLUDED
Clinical Camera: You are required to provide your own Clinical Camera for documenting your cases. As a minimum we recommend a DSLR with a macro lens and flash.
Instruments, Products and Consumables: In order to complete the fellowship modules, you will need to purchase all necessary consumables and instruments. View the PDF document to see what is required for each Module. This is an additional cost to you.
Internet Connection: Student are required to provide their own internet connection with adequate quality and speed to perform the equivalent of a high resolution Zoom Video call (or equivalent video call) for the duration of any live elements of the course.
Freight: This may not be available to you in certain countries.**
** These countries include free freight, if your country is not listed here please contact us. Australia, New Zealand, Singapore, North America, Canada, England, UK, Europe (excluding Belarus).
ADDITIONAL INFORMATION
Optional Extras:
Resin Teeth – Additional teeth sets will be available for purchase separately
PAYMENT INFORMATION
You can enrol and pay on our website at any time – click here to enrol now
Alternatively, you may chose to spread out the payments over the duration of the Fellowship.
The payment plan ensures that before commencement of each module it is paid for. If you wish to have a quicker payment plan please contact the Pathway Advisor and we can make a customised payment plan for you.
Please read the Terms and Conditions – click here to view.
Contact the Pathway Advisor if you would like to arrange a bank transfer.
Contact a Pathway Advisor
EMAIL:
PHONE:
Australia 1300 436 033
Canada +1 226 407 7473
Europe (Estonia) +372 602 6780
New Zealand +64 800 493 630
United Kingdom +44 7402 127 473
USA +1 517 888 7473
Why Choose the Fellowship?
After many years of learning, teaching, and observing students, Dr Lincoln Harris has developed a unique perspective on teaching and a more efficient teaching style.
He believes that knowledge without skill is useless. Textbooks, and theory are no help when you have a patient in front of you and your hands do not know what to do.
That's why this course includes 45 HOURS of intensive LIVE HANDS-ON exercises, rather than lots of talk…
Imagine your peace of mind practicing new techniques on a model, in a risk-free environment with an experienced mentor to critique your work. Compare that with the anxiety of carrying out the first effort in your clinic on a real patient. Because it is delivered virtually, it is 100% free from travel and you learn from the comfort of your own home.
When you learn a new skill through hands-on exercise you immediately gain a thorough understanding of its complexities in a way that watching someone else does not give. You'll know where the difficulties lie. So, when an instructor is watching you, that understanding allows you to pick up on the tiny details that make all the difference and would have gone unnoticed without it.
Your eyes open to tiny hand movements and instrument handling.
"Textbooks, and theory are no help when you have a patient in front of you and your hands do not
know what to do."
OUR PURPOSE IS TO PROVIDE YOU WITH CONFIDENCE, COMPETENCE AND SAFETY
Imagine a world with where you are confident to discuss treatment plans and your patient accepts them
Do you wonder what it would be like if you could feel confident and stop referring your restorative patients?
Picture yourself performing a full arch rehab with competence and knowing your patients are safe
Enrol TodayConnect with a Pathway Advisor
Dr Lincoln's shares insights into the Fellowship
Hi, I'm Dr Lincoln Harris
"Every practicing dentist I've spoken with agrees that our university graduate skillset barely scratched the surface of what we need to know to do high end dentistry.
It's actually really hard to prioritise all the possible continuing education topics. So after years of learning the hard way myself, I have developed the Fellowship in Restorative Dentistry sequence, of four separate modules in a particular learning order, to pave the way for others.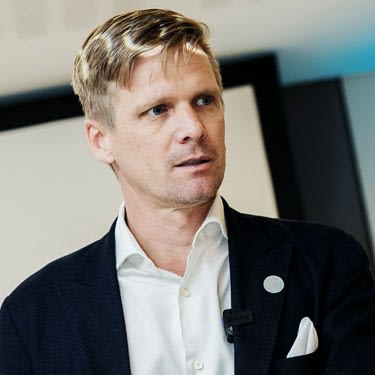 In real life clinical timeframes, efficiency is key. Which is why we tackle Posterior and Quadrant first, this is where you will learn composite cusp building, core build ups and efficiently placing a quadrant of composite fillings. Then you will practice various crown prepping techniques.
Anterior Dentistry is a very broad topic, and we break it up into two modules. Anterior and Veneer Mastery and Aesthetic Rehabilitation.
For the Anterior Dentistry module, we concentrate on composite artistry and practice various types of crown preps for Anterior teeth. The fine details of shaping the composite is essential for good anterior aesthetics, and we focus on increasing understanding of tooth morphology.
Armed with this, you will be ready for the next module Veneer and Aesthetic Rehabilitation, in which we concentrate on anterior veneers and all the steps involved. Various veneer preps and composite veneer techniques.
With the skills that you have gained during the first three modules, you will be ready to venture into the fourth module Full Mouth Rehabilitation. At this module you will complete a full mouth of crowns and veneers and create acrylic temporaries.
Throughout, I will be using the RipeGlobal Teaching Method, which integrates live virtual skills training and mentoring delivered using fail first training methodology and integrating human factor training into our teaching program. When dentists are trained against exposure to stress, fatigue, unexpected and urgent conditions, their ability to produce quality outcomes under conditions similar to those in the clinic remains effective.
Additionally, each module will offer opportunities to perfect their photographic skills, and master treatment planning, communication and patient management, specific to each of the four modules.
Are you ready for the challenge?"
more
Speakers for this event
Dr Alina Ruzanova

Dr Alina Ruzanova

Specialises in Aesthetic

Dr Alina Ruzanova specialises in aesthetic and functional rehabilitation for teeth deterioration, dental occlusion, and molar replacement using fixed and implant prosthodontics.

Dr Ruzanova maintains her thriving practice in Tallin, Estonia.

Specialises in Aesthetic

Dr Karyn M Halpern

Dr Karyn M Halpern

DMD, MS

Karyn M. Halpern DMD, MS grew up in Long Island, New York. She earned both a Doctorate in Dental Medicine and a master's degree in Higher Education from the University of Pennsylvania in 2002. She completed a general practice residency in 2003 at the New York Presbyterian-Cornell Weill Medical Center in Manhattan.

Dr. Halpern is the owner of Port Jefferson Smiles, a multi-specialty, high-tech private dental practice located in Port Jefferson Station, NY. She is a Lecturer of Continuing Education, Author of Scientific Peer-Reviewed Articles, Peer Reviewer for Dental Journal Publications, CEREC® Mentor/Trainer, Beta Tester of CAD/CAM technologies, Key Opinion Leader for multiple dental companies, Editorial Advisory Board member for Dental Product Shopper, Leader in Divas In Dentistry and Leader in EPIC Women's Dental Group.

DMD, MS

Dr Lane Ochi

Dr Lane Ochi

DDS, FACD, FICD General Dentist

Dr Lane Ochi has presented at national and international audiences on the topic of aesthetic restorative dentistry and occlusion.

Lane M. Ochi D.D.S., F.A.C.D., F.I.C.D., graduated with honors from the University of Southern California in 1981, where he received the Robert W. McNulty Memorial Award for the highest scholastic achievement. He has been elected to membership in Alpha Tau Epsilon – U.S.C. Dental School Honor Society, Phi Kappa Phi – National Society of Scholars, Omicron Kappa Upsilon – National Dental Honor Society, the Pierre Fauchard Academy – International Honor Dental Society, and he is a Fellow in the American College of Dentists and the International College of Dentists.

He is currently an Associate Clinical Professor in the Department of Restorative Dentistry, and was the Co-director of Occlusion at U.S.C. School of Dentistry. He is also an Assistant Director in the Advanced Restorative Institute Dental Education Center, and serves as a specialist consultant to the Graduate Prosthodontic Program at the Veterans Affairs Hospital in West Los Angeles.

He has lectured to national and international audiences on the subject of aesthetic restorative dentistry and occlusion. He was presented with the McCollum Award from the IAG that recognises those who have contributed significantly to the clinical application and educational advancement of occlusion internationally.

He has received multiple Commendations from the County of Los Angeles for his efforts to promote the health and wellbeing of underserved populations in his community.

Dr. Ochi maintains a full time private practice in Beverly Hills with an emphasis on physiologic and aesthetic reconstructive dentistry. His patients include Academy Award winners, former Miss America's, and some of the most recognised names in the entertainment business.

DDS, FACD, FICD General Dentist

Dr Michael Frazis

Dr Michael Frazis

B.D.S (Adelaide)

Dr Frazis enjoys all aspects of dentistry, with a particular interest in cosmetic work, complex surgery and nervous patients. He spent the first few years of his career focusing on patient communication and expanding his basic skill set. Dr Frazis is a frequent contributor to the online dental forum RIPE and is a content creator for the Restoring Excellence Academy. He has been increasingly involved with teaching dentists of all ages in a variety of hands on courses. He is currently undertaking a Diploma in Dental Implantology through James Cook University.

B.D.S (Adelaide)

DR Michael Melkers

DR Michael Melkers

DDS, MAGD, FICOI

Dr Michael Melkers is an internationally acclaimed speaker who has presented across 5 continents on occlusion topics, communication and restorative dentistry.

Dr. Melkers is a 1994 graduate of Marquette University School of Dentistry and currently serves as Visiting Faculty at Rīga Stradiņš University & The Pankey Institute. He is also an Ad hoc reviewer for the Journal of Prosthetic Dentistry.

In the past he has been Director of Occlusion & Aesthetic Dentistry at the Pacific Northwest AEGD Residency Program and Visiting Faculty at The Spear Institute. He just finished his tenure as Editor for American Equilibration Society and received the 2018 AES President's Distinguished Service Award.

Dr. Melkers is a Master of the Academy of General Dentistry (AGD). He attained Mastership from the AGD – an extensive and rigorous process only 3% of North American dentists have achieved – reflecting his passion for continuing advanced training.

Dr Melkers is an administrator for RipeGlobal Restoring Implant Practice Excellence. He maintains a flourishing private practice in Hanover, The United States.

URL https://www.ripeglobal.com/master-dentist-michael-melkers

DDS, MAGD, FICOI

Dr Mindaugas Kudelis

Dr Mindaugas Kudelis

BDS, MDS General Dentist

Dr Mindaugas Kudelis, an internationally recognised dentist and lecturer who specialises in rehabilitation.

He developed the Borders Technique which creates natural-looking restorations to the posterior teeth in a matter of minutes. Dr Kudelis has worked extensively in both public and private sectors.

BDS, MDS General Dentist

Dr Vishal Gupta

Dr Vishal Gupta

BDS, MDS, Specialises in Aesthetic Dentistry, Orthodontics

Vishal Gupta's practice specialises in aesthetic dentistry, orthodontics, direct and indirect restorations, implantology, and biomimetics of which composites and ceramics form an indispensable part. Dr Gupta teaches aesthetic dentistry with special emphasis on direct composite restorations and indirect ceramic restorations.

URL https://www.dental-delhi.com/dt_doctors/dr-vishal-gupta/

BDS, MDS, Specialises in Aesthetic Dentistry, Orthodontics

Dr. Lincoln Harris

Dr. Lincoln Harris

BDS General Dentist

Dr Lincoln Harris has been completely focused on excellence and quality from the beginning of his career as a dentist. He established the first private dental practice in Bargara – Harris Dental Boutique in 2000. Since graduation he has trained extensively in Aesthetic Implant Techniques and Full Mouth Rehabilitation to attain immense skill and knowledge.
With his vast dental knowledge Dr Harris coaches and trains dentists from all over the world on complex aesthetic dentistry, surgical techniques and business management. Dr Harris has also lectured in multiple cities throughout Australia, North America, Asia, Singapore, United Kingdom and Europe.

URL https://restoringexcellence.com.au/author/drlincolnharris/

BDS General Dentist
Organizer
RipeGlobal is committed to protecting and respecting your privacy, and we'll only use your personal information to administer your account and to provide the products and services you requested from us. From time to time, we would like to contact you about our products and services, as well as other content that may be of interest to you. If you consent to us contacting you for this purpose, please tick below to say how you would like us to contact you:
Time

All Day (Sunday)(GMT+10:00) View in my time
CPD Hours
506 Credits in total and issued at the end of each module with universal certificates
Price
PAY IN FULL SAVE $3,157 AUD $31,493 / pay in full Pay in Full and Save $3,157 OR PAYMENT PLAN TOTAL $34,650 AUD $1,507 / per month $3,003 Deposit Today then 21 monthly payments