ADVANCED TREATMENT PLANNING
202101marAll DayADVANCED TREATMENT PLANNINGTRANSFORM YOUR DENTISTRY CAREER WITH 8 STEP-BY-STEP TREATMENT PLANNING PROCTOCOLS WITH MASSIVE CASE ACCEPTANCE(All Day: monday)(GMT+10:00) View in my time Event Organized ByRipeGlobalDisciplineCommunication,General Restorative,Graduate Support,OtherFormatContinuum,Online
Event Details

Treatment Planning,
no great dentistry is accomplished without it
Transform your dentistry career with 8 step-by-step Treatment Planning Protocols with massive case acceptance
Starting 1 MARCH 2021

DOES THIS SOUND FAMILIAR?
Your patients need complex care, but you don't know how to start planning it
You afraid your patients won't be able to afford the treatment or respond negatively about the cost
You think the treatment planning processes will take too long
There are so many treatment options and you confuse patients and yourself
You believe your patients will look for another opinion and you lose their business
You aren't meeting your full potential to do the cases you should be doing
IMAGINE A WORLD…
.. where you treatment plan more thoroughly and in less time, keeping beautiful records done quickly
.. where your acceptance rates dramatically increase for all case types, using a step-by-step protocol that works, even if you are shy.
.. where your legal risks are reduced and patient satisfaction is increased through informed consent
.. where you confidently discuss expensive treatment plans and patients don't look for a second opinion
.. where you rarely have cost shock or rejections
.. where you are booked with patients months in advance
We believe that treatment planning does not have to end with rejection.
We understand that discussing high cost and complex treatments can be uncomfortable for dentists, which is why we have over 500 successful Treatment Planning course graduates who use our simple protocols that allow dentists to plan even the most complex cases efficiently, ethically, and with high case acceptance.
Are you ready to take your career to the next level?
Your lead educator, Dr Lincoln Harris, boasts an 80-90% acceptance rate, and his courses sell out immediately.
Previously held all over the world in person – now it is delivered live and virtual so you can do it from the comfort of your own home.Learn how the Advanced Treatment Planning course can help you.https://fast.wistia.net/embed/iframe/wm7g7itaz2?chromeless=false&controlsVisibleOnLoad=true&playbar=true&fullscreenButton=true&playerColor=009247&videoFoam=trueThe 8 Step-by-Step Protocols for better Case Acceptancehttps://fast.wistia.net/embed/iframe/3usnr4q3fu?chromeless=false&controlsVisibleOnLoad=true&playbar=true&fullscreenButton=true&playerColor=009247&videoFoam=trueEnrol TodayConnect with a Pathway Advisor
"The best way to treatment plan patients is not the way we want to be treated, it's the way they want to be treated!"
DR LINCOLN HARRIS
THE TREATMENT PLANNING JOURNEY
We'll guide you to minimise the risks and learn at a rapid pace.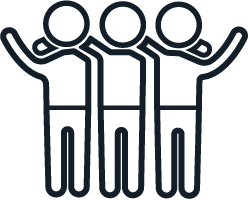 ENROL
Enrol in the Advanced Treatment Planning Course.
Limited places available!
WATCH & PLAN
Watch 6 hours of lecture recordings from home from
1 March 2021 and use the Case Book to plan more than 12 cases using the 8 protocols to gain massive case acceptance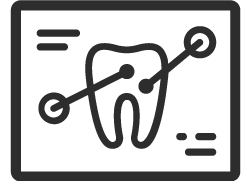 ATTEND LIVE
Attend the 6 hour Virtual Live Interactive session on
20 March 2021 for discussions with Dr Lincoln and cohort around the plans, listen and perform case presentation, and practice with role-play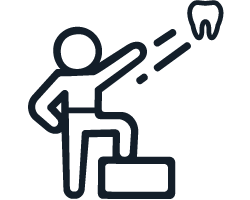 ENJOY SUCCESS
Gain the confidence to implement your new treatment planning skills in the clinic the next day so you enjoy a successful dentistry career
Do you wish you could treatment plan a case like this one?
Here is one of Dr Lincoln's cases, and after this course you will be able to confidently treat this yourself.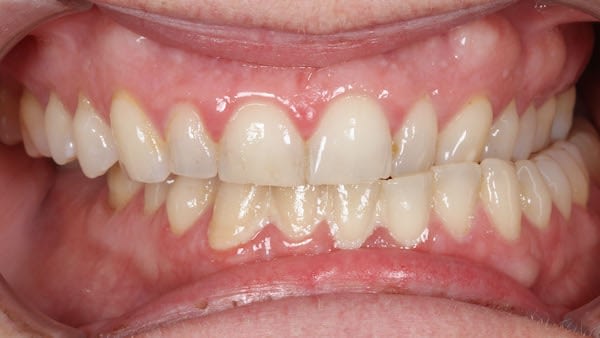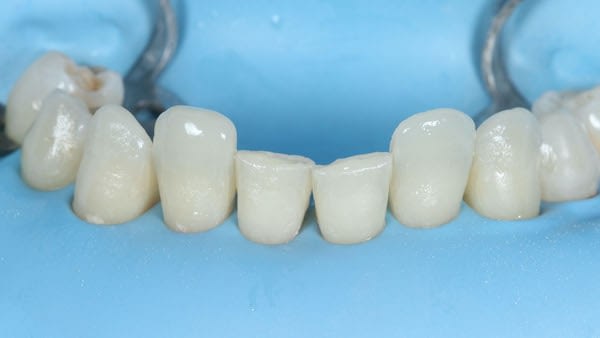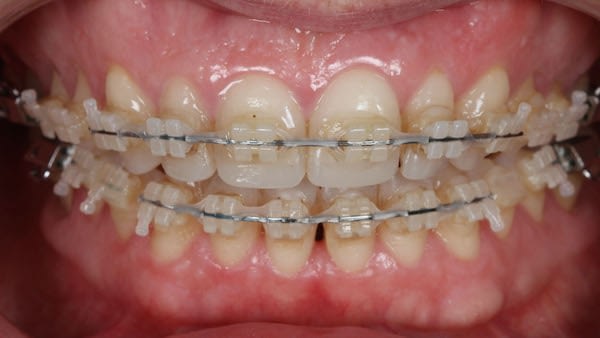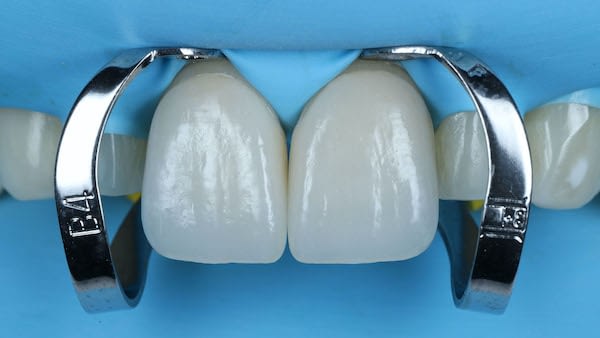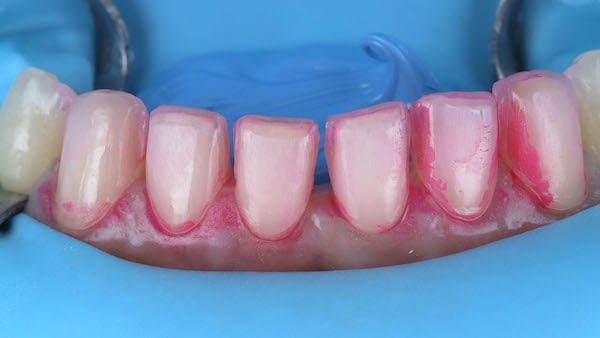 You Don't Have to Tackle this on Your Own
Stop losing income to other dentists who can plan and communicate treatment plans better than you. If your customers are getting second opinions or quotes you are losing money. Learn how to help your patients make the right treatment decisions for better dental health and meet their long term goals.
So… you can try on your own, suffer from rejection and costly mistakes OR sign up for the Advanced Treatment Planning course and shortcut the learning journey to maximise your confidence, minimise legal risks and fear of rejection, and you can enjoy a happy and successful dentistry career!Enrol TodayConnect with a Pathway Advisor
The 8 Step-by-Step Protocols to Advanced Treatment Planning for Case Acceptance
Advanced Treatment Planning is a brand new course and the most recent advancements from the previous course, RETP (Rapid Efficient Treatment Planning).
Over several weeks you will learn the 8 Protocols to Treatment Planning for Case Acceptance, for general dentistry patients and more complex patientsSTEP 1
Know Your Patient and Know Yourself
Discover the patients short and long term goals in the initial consultation, so that you can plan efficiently, and so your patients feel thoroughly listened to
STEP 2
Efficient Exams and Beautiful Records
Complete comprehensive exams and records in less than 10 minutes, so that you allow the patient to request treatment. Engage your auxiliary clinic team so that they are part of your successSTEP 3
Comprehensive Groundwork
Paint potential long term outcome for your patient and provide an initial range of costs setting yourself up to be your own second opinion at the second consultationSTEP 5
Motivating diagnostic Mockups
Gain tremendous information from a non invasive mockup and provide informed consent potential. Mockups are motivating as a side benefit.STEP 7
Informed Satisfaction
Understand informed consent and how purposeful explanations about risk are one of the most important patient satisfaction toolsSTEP 4
Plan Heath and Design
Use proven techniques for planning basic care, records and digital smile design, so that you make the patient healthy and happy
STEP 6
Plan Together
Patient involved second treatment planning sessions, developed with them which acts like your own second opinion because of the perfect set up done at the initial consult.STEP 8
Avoiding Price Shock
Learn the complete process of making sure patients do not leave your practice because of a treatment plan being more expensive than they expected.
Proven Results
Some previous students boast up to 95% acceptance rate and Return on Investment within 3-6 months after doing our Treatment Planning courses
Satisfied Graduates
RipeGlobal courses (previously RIPE Restoring Excellence) have had over 1,500 successful and satisfied graduates
Social Community
Our Facebook Group has over 78k followers sharing clinical full protocol cases every day, in a positive way
The solution is real…
TRANSFORMING TREATMENT PLANNING FOR 95% CASE ACCEPTANCE SUCCESS
When Dr Kat Pugina began to include treatment planning into her practice it was immediately easier for her to communicate with her patients. Kat saw how creating a staged approach was a game changer for her practice, which transformed when she studied RipeGlobal's treatment planning and communication online lectures, resulting in 95% case acceptance.https://fast.wistia.net/embed/iframe/d8rs93i6bv?chromeless=false&controlsVisibleOnLoad=true&playbar=true&fullscreenButton=true&playerColor=009247&videoFoam=true
DENTIST
It's been very inspiring.
The reason I did this course is because I think patient communication and treatment planning is quite difficult to do, and Lincoln has put a lot of things in perspective.
He has given a lot of different ideas and basically, says that you know there is no right or wrong.
Everyone has their own skills and you need to listen to the patient to see what and they need to guide you where you want to go with your treatment planning and in communication.
I think the emotional, feeling that we have on treatment planning and costs, I think we need to get over that and Lincoln has really guided us how to do that.
I've done a lot of courses over the years and one of the reasons I've done this course is because I have done a previous one with Lincoln on anterior dentistry and I also subscribed to his online academy and I love it that everything is real.
You know, it's not academic it's real-life dentistry which is what we face every day and so I can relate to that and I think everyone can relate to that.
He is a practising dentist who faces the challenges every day that we face and helps us deal with situations and gives us avenues of treatment planning and treatment.
How you will learn the Protocol
6 Hrs – Six Hours of Lectures from the comfort of your own home covering planning techniques and cases
6 Hrs- A Six Hour Live Virtual session to discuss and present the cases with Q&A
12 Cases – From regular to extremely difficult, plan the case using a Case Book for the Live Virtual session
8 Steps – 8 Simple Protocols developed from years of experience and success rate
12 CE / CPD CREDITS * Approximate hours and cases expected and not available for all plans. Subject to change.
The learning plan options
Inclusions and Benefits
Lectures and Live
Lectures Only
6 hours of New Lecture Recordings
Included
Included
Live Virtual Session Day
Included
Not Included
CPD/CE Credits
12 hours of CPD/CE Credits
6 hours of CPD/CE Credits
Bonus Question and Answer Session
Included
Not Included
Discount Available
Non-Members – no discountMembers – 10%
Premium Member – 55%
Non Members – no discountMembers – 10%
Premium Members – Free
Access
Non & Standard Member 90 days
Premium Member – as long as you are a premium member
Non and Standard Members 90 daysPremium Member – as long as you are a premium member
Case Book
Included
Not Included
Pathway Advisor
Included
Included
Chat, Phone and Email Support
Included
Included
See Dr Harris in Action
WATCH THIS SEGMENT FROM THE RETP TREATMENT PLANNING COURSE HELD IN 2019, SYDNEY
Experience what it would be like as a student working through your treatment plan in the Advanced Treatment Planning interactive virtual live course. https://fast.wistia.net/embed/iframe/93u3r4qlsk?chromeless=false&controlsVisibleOnLoad=true&playbar=true&fullscreenButton=true&playerColor=009247&videoFoam=true
Advanced Treatment Planning
Payment Options
Access the Lectures from 1 March 2021 (AEST)
Attend the Live Virtual Session on 20 March 2021 (AEST)
*Dates are subject to change
more
Speakers for this event
Dr. Lincoln Harris

Dr. Lincoln Harris

BDS General Dentist

Dr Lincoln Harris has been completely focused on excellence and quality from the beginning of his career as a dentist. He established the first private dental practice in Bargara – Harris Dental Boutique in 2000. Since graduation he has trained extensively in Aesthetic Implant Techniques and Full Mouth Rehabilitation to attain immense skill and knowledge.
With his vast dental knowledge Dr Harris coaches and trains dentists from all over the world on complex aesthetic dentistry, surgical techniques and business management. Dr Harris has also lectured in multiple cities throughout Australia, North America, Asia, Singapore, United Kingdom and Europe.

URL https://restoringexcellence.com.au/author/drlincolnharris/

BDS General Dentist
Organizer
RipeGlobal is committed to protecting and respecting your privacy, and we'll only use your personal information to administer your account and to provide the products and services you requested from us. From time to time, we would like to contact you about our products and services, as well as other content that may be of interest to you. If you consent to us contacting you for this purpose, please tick below to say how you would like us to contact you:
Time

All Day (Monday)(GMT+10:00) View in my time
Price
NON MEMBERS: AUD $2,200 No Discount Lectures + Live AUD $550 No Discount Lectures Only // STANDARD MEMBERS 10% DISCOUNT // PREMIUM MEMBERS 55% OFF Lecture + Live; FREE Lectures only